Using contouring products to give your face shape is no longer the preserve of actors and models. You can learn how to apply it like a pro with these tips. First, you should use a translucent powder as a base. This will create a flawless surface on which to apply your contouring products. Once the base has been created, you can start contouring the areas of your face where you need to make changes.
The best way to contour your face is to use a shadow that is a couple shades darker than your skin tone. Use a neutral or cool undertone to avoid looking too orange. If you have a very fair skin tone, contour one shade darker than your actual skin tone. Once you have mastered this technique, you can try corrective techniques, as well as a more specific look for your face shape.
To get a natural-looking result, use a cream foundation or a light foundation. Both are effective in creating a natural-looking, but pronounced contour. For best results, choose a color that is similar to your skin tone and foundation shade. Make sure to avoid shimmery or reflective shades when contouring. These products will reflect light and can cause your face to appear too "smooth."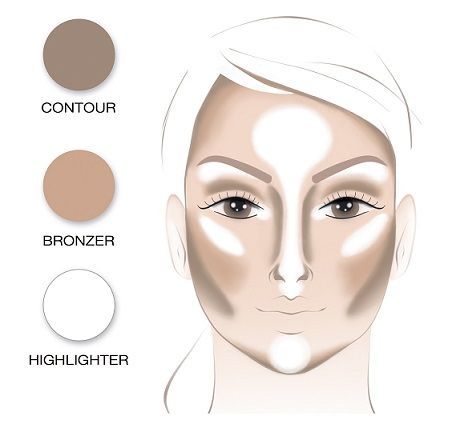 Whether you're a girl with round cheekbones or an angular or oval face, you can create a beautiful makeup look by learning how to contour your face. By following a few simple tips, you'll be on your way to contouring your face like a pro in no time. You can use a cream highlighter on your cheekbones, bridge of your nose, brow bones, and the center of your forehead. Once the foundation is applied, you can use a beauty oil or a damp beautybender to blend it in.
First, apply the highlighter on the center of your face. Doing this will balance your upper and lower face areas. You can also add fullness to your jawline by using a matte highlighter. Next, apply shading products to your jawline, chin, and forehead. If you have a heart-shaped face, you don't need to highlight your jawline. For those with square faces, you should use a shade product on the outer portion of your forehead.
Once you've applied your cream highlighter, make sure to blend it in well with a fluffy brush or beauty blender. If you want to add more intensity, you can use a powder shading product. If you have dark skin, use a face mist to dilute the makeup and blend it properly. A good face mist also helps you blend the contouring product and minimize the lines on your face.